BREAST CANCER AWARENESS GLITTER TUMBLER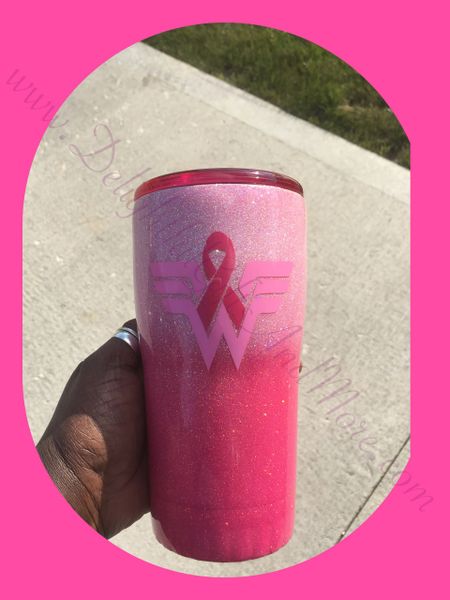 Are you a Wonder Woman? If not, who's the Wonder Woman in your life? Call them out by name with a #hashtag just so they'll know we're rooting and praying for them. 
October is #NationalBreastCancerAwarenessMonth. If you haven't been touched by it personally, I'm sure you know someone who has. Ladies - get those boobies checked. And fellas - you're not exempt either. Encourage the women in your life to get mammograms. It shows you care!
These tumblers are available for sale in a variety of sizes: 12 ounce ($25), 16 ounce ($28), 20 ounce ($30), 24 ounce ($35), and 30 ounce ($40). Personalization is included in the price. A portion of the proceeds will be donated for #BreastCancer research.