Women's Rhinestone Bling Slides - Word and Symbol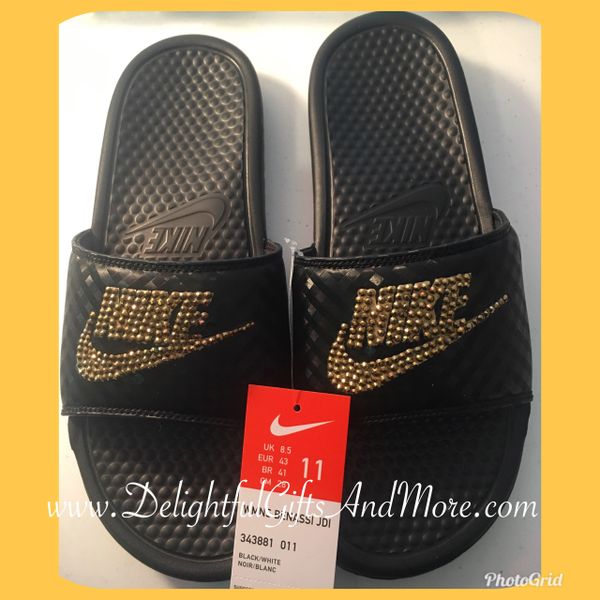 Slides are available in sizes 5-12, in a variety of colors.
Please specify shoe size and color.
This shoe will only have the word and the symbol done in rhinestones.
Delivery can vary from 1-4 weeks, depending on number of orders ahead of you. Also, shoes will require an additional 3 days to cure once complete.

*Slides above shown in Gold*